Breakfast and Learn Session
Breakfast and Learn sessions will be available on October 5th and October 6th. Registration in this activity will allow you to participate in scientific discussions during breakfast time with opinion leaders in the field of dental biomaterials.
Note: Students have first priority to sign up for this activity.
Friday, October 4th from 7:30 to 8:25 AM

Better Experimental Outcomes through Process and Design Optimization
Jason Griggs
University of Mississippi Medical Center
The Oral Biofilm and Materials-based Interventional Approaches
Devatha Nair
University of Colorado
Saturday, October 5th from 7:30 to 8:25 AM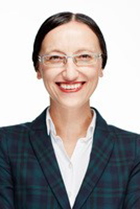 Zirconia for Oral Implants: Why and Why Not?
Mutlu Ozcan
University of Zurich

Writing Better Papers and Abstracts
Nick Silikas
University of Manchester